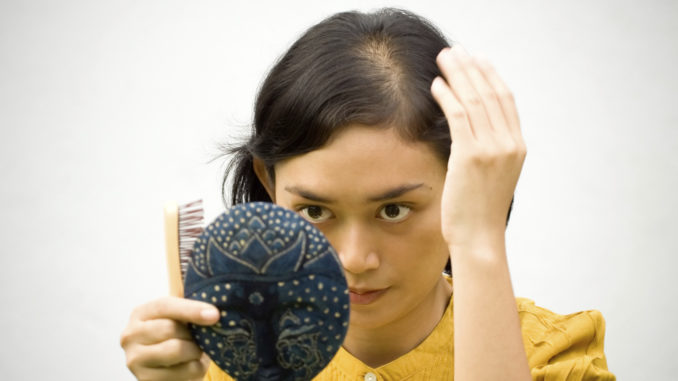 Sinoć sam dugo ostala budna, tačnije legla sam tek oko sedam izjutra. Dugo sam razmišljala o svojoj kosi. Duga, lepršava, gusta i vijugava kosa je simbol ženstvenosti. To je nešto što je vrlo atraktivno. Ali se na žene sa kratkom kosom i žene koje se briju na ćelavo ne gleda baš blagonaklono. Ono čemu posvećujem ovaj tekst jeste stanje koje pogađa mnoge žene i znam da nisam sama.
Nasledna androgena alopecija koju primećujem tek neke dve godine je nešto o čemu nisam imala pojma jer navodno je ćelavljenje nešto što pogađa samo muškarce. Sada znam da pogađa i mnoge žene. U oba slučaja dešava se progresivno tanjenje kose prvo na potiljku, a onda zahvata i ostale delove, i na kraju prednji deo glave najčešće ostane u potpunosti bez kose. Ono što je opasnije kod ovog stanja je gubitak samopouzdanja, i to se dešava kod oba pola, ali kod žena je taj gubitak samopouzdanja mnogo veći, a sve je to zbog društvenih stigmi.
Baš zbog tih stigmi sam uvrtena u začarani krug, zadnjih godinu dana sam trpala svašta na glavu i to mnogo košta, ali ne vraća kosu i produbljuje agoniju. Međutim na youtube-a sam imala prilike da vidim snimke nekih vrlo hrabrih žena koje su napokon bacile kape i perike i rekle dosta je bilo. Na tim snimcima mnoge su se obrijale na ćelavo. Kod nas su te društvene stigme mnogo jače. Ne vidim da iko hrabro priča o tome, zato želim sama da pričam o tome.
Feminizam me je naučio da žena ne mora da ispunjava norme što se tiče izgleda i to me ohrabruje. Jednog dana ću verovatno i ja obrijati glavu na ćelavo, kada to bude neophodno. Sigurna sam da će mnogima biti čudno što ovo pričam, ali meni je jako važno. Ja sam Aida, žena koja nikada neće izgledati kao žene koje izgledaju kao da su izašle sa slike "Rađanje Venere* I mislim da tu nema ničeg sramotnog, ćelavim pa šta! Da li zbog toga treba da mislim da sam manje žena ili da sam ružna? Ne dolazi u obzir! Tako da ovom prilikom pozdravljam sebe i pozdravljam sve one žene koje imaju isti problem, jer nama zapravo ništa ne fali i ne dajte da vam iko kaže išta drugačije…